Continuing the discussion from Setting up Surgical and other OPD procedures:
Hello, I am finally getting back to this request and seem to still be running into issues. I inserted new order_types into order_types table and then followed the steps (minus the fulfillment steps at this point). I am trying to use these types to match up with OpenERP and ensure that all items as set for billing.
I am currently getting this error: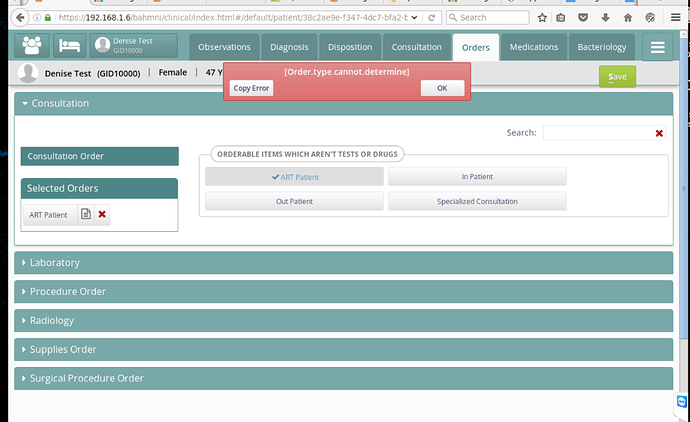 I looked through the OpenMRS.log file which I am attaching a partial log, but I am not seeing why I am unable to save a Consultation_Order.
savepartiallog.txt
(135.8 KB)
HELP please!