I am working on exporting condition list data in cohort builder PR. I see that ever time I make some export from Concept/Observation it shows 0 results, though relevant data to be exported is available.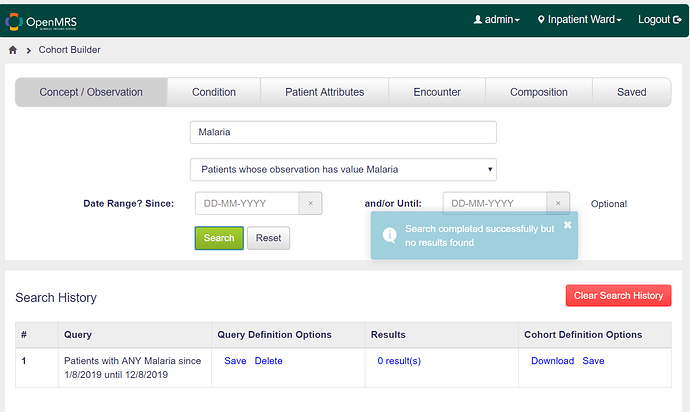 I see
this
part of code to be responsible for fetching data in cohort builder. On digging into the problem I found this
code
, which might be responsible for fetching data from data base. I discovered we have these
evaluators
in reporting module. When I click on search I see that the evaluators: DefinitionLibraryCohortDefinitionEvaluator , CodedObsCohortDefinitionEvaluator, BaseObsCohortDefinitionEvaluator and CompositionCohortDefinitionEvaluator are getting executed. I am not able to figure out what exactly is causing this problem and how this could be fixed.
Any help on this is appreciated.
Thank you