Hi, all Again,
It's January 2, 2023, now when I write this post in the gregorian calendar but it's Tahisase 24, 2015, here in Ethiopia which uses Ge'ez Calendar.
What is International Calander While most of the world uses the Gregorian calendar, there are several regional calendar eras used around the world. this includes the Julian, the Hindu, the Hijri/Islamic, Buddhist, Japanese, Chinese, and the Hebrew calendar.
Why International Calander As nice as it would be, the world doesn't have one universal way to tell time. Each month has a different name depending on the country, some religions use the moon while others use the sun, and Ethiopia is even 7 years behind America!
Lets Go To the Business it's been a while since ICAP Ethiopia (EthiOHRI team) raised this concept and there is also a tread in Slack about how to integrate International Calendar into the O3 registration form. and yes we have successfully have integrated react-spectrum Datepicker which uses Unicode calendar locale extension and we have create a configuration for that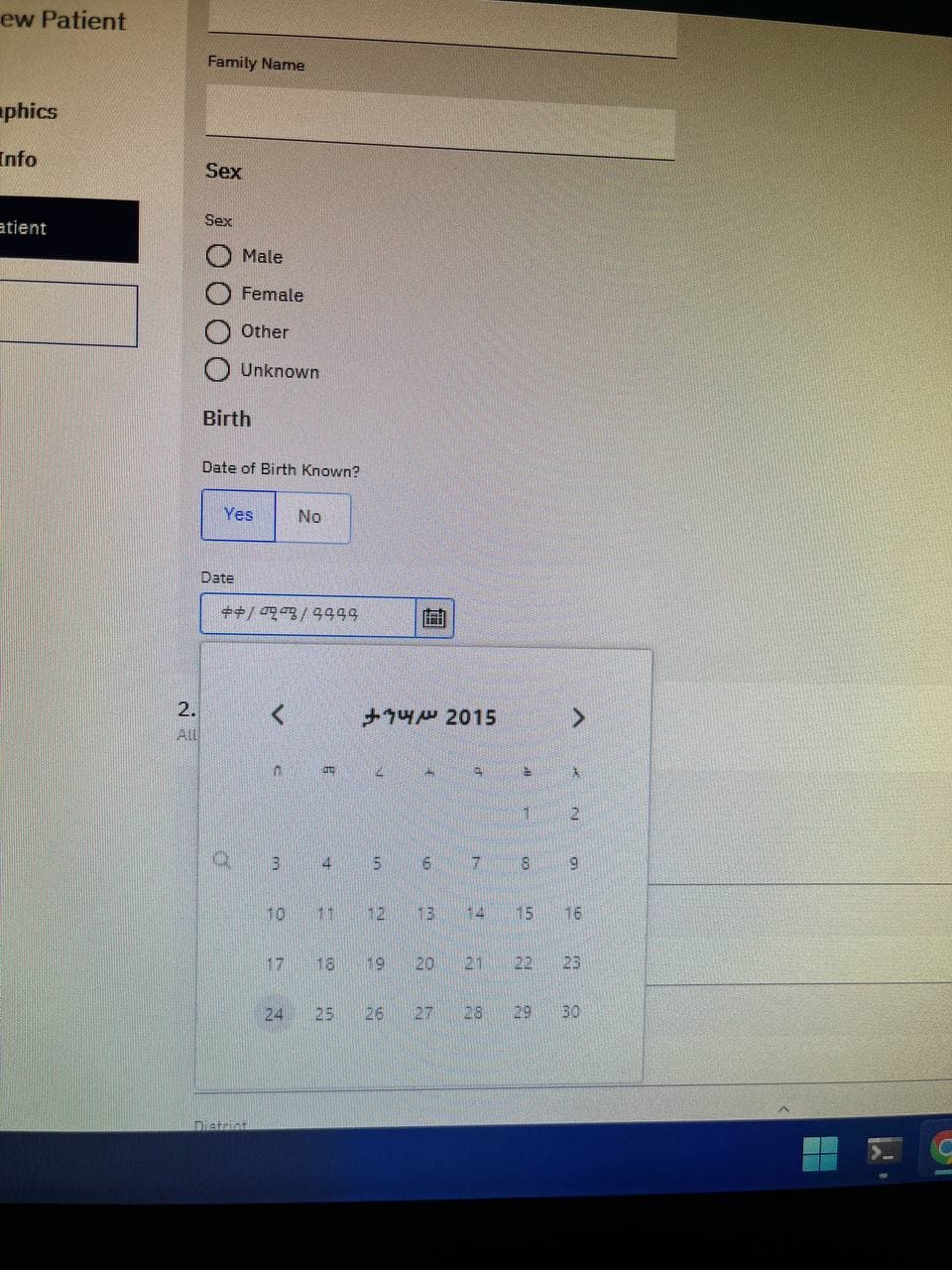 We have just implemented this for the registration page but there are plenty of forms in O3 with Datepicker and we can't go over each one. but there must be some way to control rather than frontend configuration system. also, we need to implement a date converter as when the dates are shown in the list or view page it should be in respective calendars.
we are open to any suggestions and implementation plans as we are eager for any solutions
cc: @bistenes, @jdick, @mksd, @dkibet, @mayanja, @eudson, @grace, @dagimm, @zacbutko @ibacher