Hi,
How can I print the Transfer, Discharge, Lab Test or vitals encounters of a patient patient in any visit (either past or active visit). The scenario is: when a patient is transferred from one ward to another, the provider will record the transfer encounter and also print a transfer slip for that patient to show it in destination ward. Also when a patient is discharged, the patient will get a discharge slip to show it in exit counter to close his file.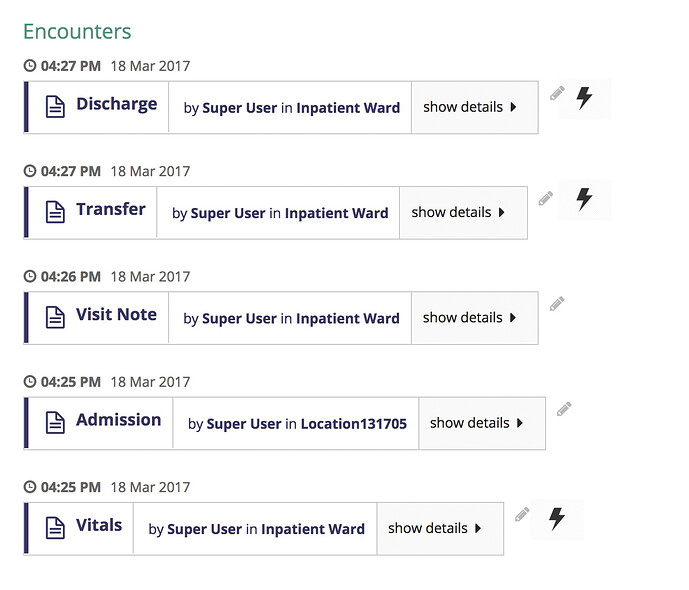 @dkayiwa: thank you for help in extending XReports 1.9 functionality to be able add any report to patient dashboard. Could you please extend the json to handle the printing of encounters based on type.
In report json (Extension field), if we define the encounter type then for each encounter in all visits of a patient the print icon should appear as shown in attached image. by clicking on print icon, patient-id and encounter-id should be passed to report as parameter.
Regards, Hameedullah Pardess