Hi All,
I have installed Bahmni 0.92 in my CentOS. After installation all the applications are working. However, after login to ODOO application, It's getting logged in , but weired screen is coming in browser with the below warning/error :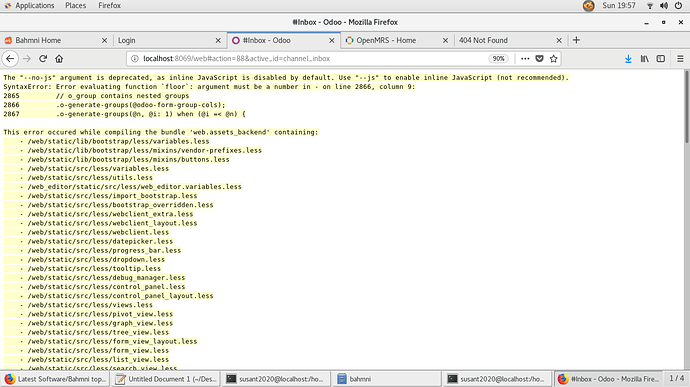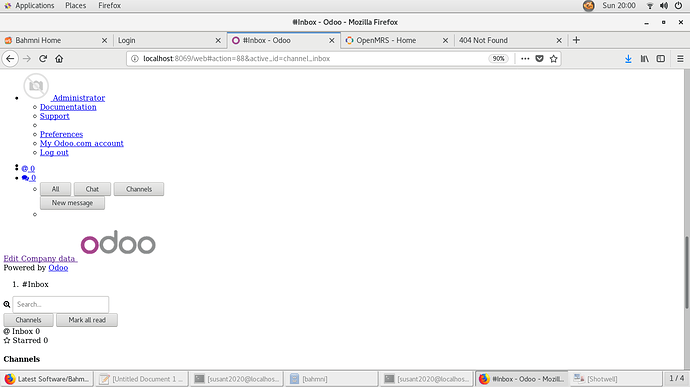 Can u help me how to mitigate the issue ? … To it's back ground , While installing bahmni, i.e the step below

# Install the bahmni command line program (Choose the version you want).
yum install https://dl.bintray.com/bahmni/rpm/rpms/bahmni-installer-0.92-155.noarch.rpm
Ideally bahmni got installed; but bahmni --help did not work after that with error "Module Click is not loaded" (which was not appearing in last time a month ago during installation); so , I have installed "Click 7.0" manually as mentioned in the wiki for previous version 0.91.
For reference, I am attaching the click installation part during 0.92 bahmni installation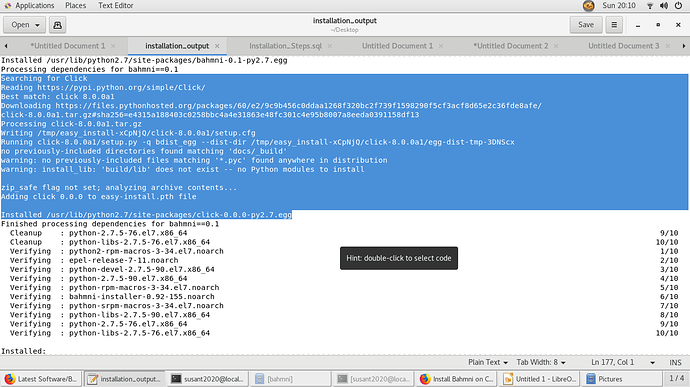 SO, MY DOUBT IS "WHETHER CLICK 7.0 installation is causing my ODOO screen displayed weirdly"