I have trouble to set up another Patient Identifier Type using OpenMRS 2.1.3 with the ref app 2.8.0. I get a validation error when I want to confirm the new patient: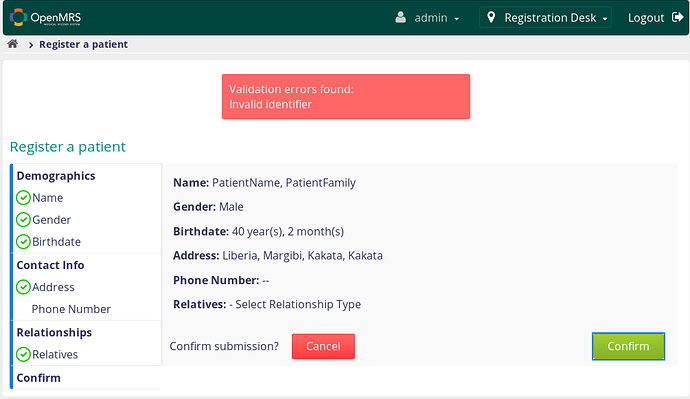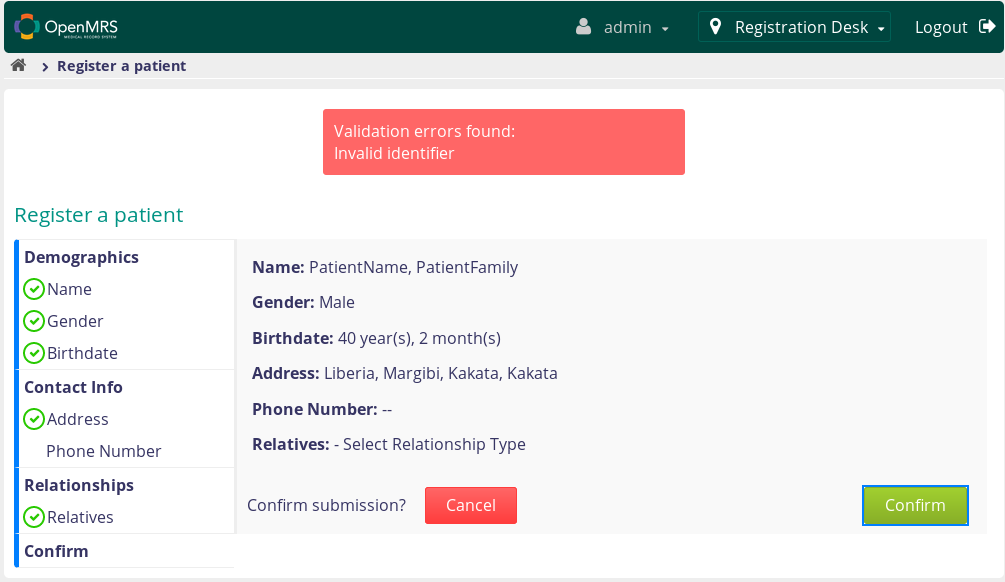 Here are the steps that I did:
Create a new Patient Identifier Type (ELWA ID) with the required option
Remove the required option from OpenMRS ID
Create a generator for the ELWA ID(Local Pool of Identifiers) and uploaded 8 ID.
Change metadata_uuid in the table metadatamapping_metadata_term_mapping for the emr.primaryIdentifierType code
Am I missing any step?
Thanks for your help