Hi,
I'm trying to install OpenMRS 1.7 (in order to upgrade it to something greater). I get the error in the attached screenshot. It leads to the databases not being created.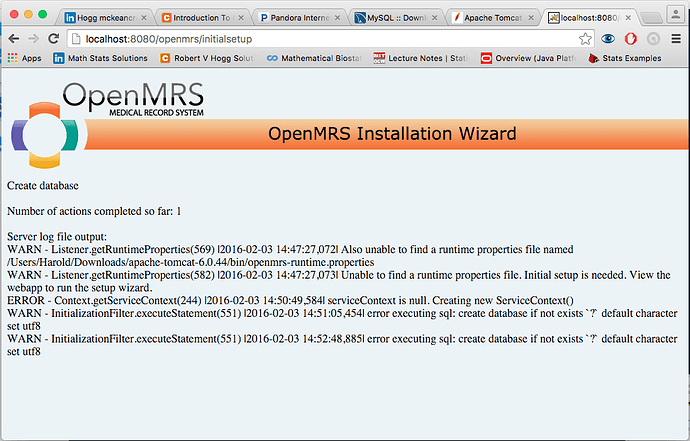 I'm wondering if installing OpenMRS 1.7 with tomcat requires any special actions. The current lead I'm following is the possibility that the mysql installation did not work properly. (Mysql works through the GUI, but not the terminal.) I also don't see the path to the mysql bin listed in the $PATH environmental variable. Instead the command below gives me the following output.
hg:~ Harold$ echo $PATH​ ??
(Yes, those question marks were the actual and only output of the command. )
I'm working on a Mac OS X 10.11.3 (El Capitan).