Hi all. I was trying to run this docker image openmrs-distro-referenceapplication/docker-compose-distro.yml at 3.x · openmrs/openmrs-distro-referenceapplication · GitHub in GitHub - openmrs/openmrs-distro-referenceapplication at 3.x branch. The front-end is working fine on my machine but it getting a blank page because the backend throws some errors and it's not working.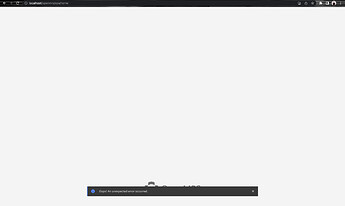 later it worked fine for me before the latest commits were made to the 3.x branch.
This is the backend error log:
Also, I referred to this thread which talks about the issues related to Apple m1 architecture because I'm also using the Apple M1 :
I tried by destroying the associated volumes with docker compose down -v command. But the issue still occurs.
I think @jayasanka is also facing the same issue.