Hi guys, I made a stupid problem so that I have to reinstall my OpenMRS. Unfortunately, I meet this problem at present.

My environment is Mac Big Sur 11.2.3, Java 1.8, MySQL 8.0.23. Before I started running my OpenMRS, I initialized my mqsql like this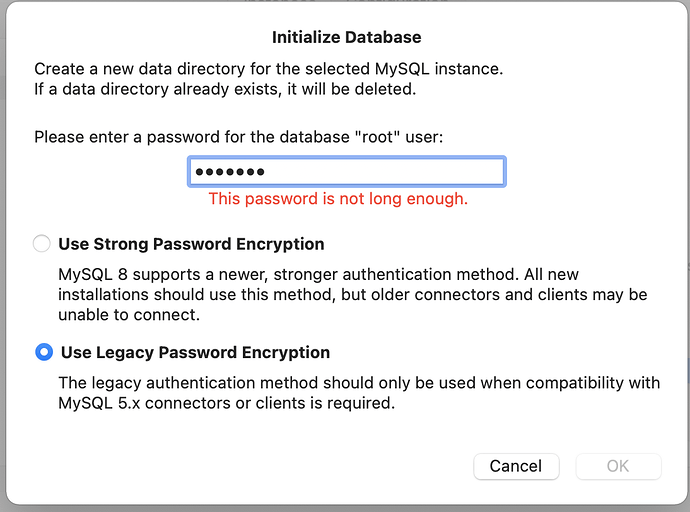 But, it can not prevent me from previous mentioned problem. Could someone give me a hand? Thank you!