Hello community, we recently realised that when a logged in user is not a provider and the try to open the order basket on patient chart, the workspace just keeps loading without stopping, this is because the API returns a 500 status code with a message indicating that the provider UUID if not found.
The quick approach to that would be displaying an error message in a Notification component instead of endless loading how while working on that fix.
I wonder whether we even need to launch the form at all, my thought was that maybe we just need to disable all buttons that open the order basket if a user is not a provider and probably display a tooltip or a message on top of the Active Medications table telling the user that he is not a provider and therefore can not create or modify an order basket. The message would be something like the below screenshot.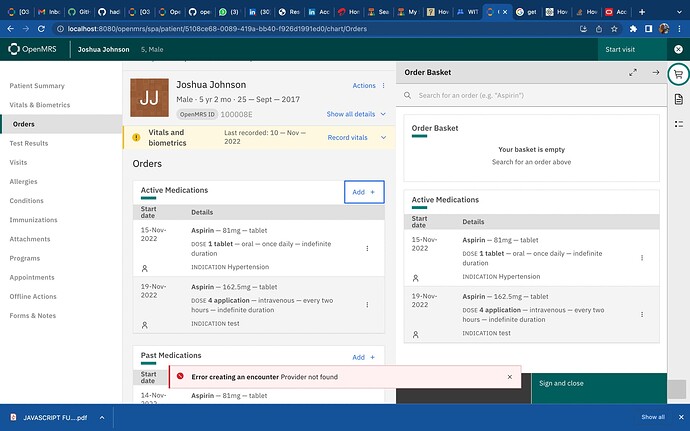 Here is the O3 ticket (O3-1652) with steps to reproduce the error.
@grace @burke @cduffy @mksd please let me know what the desired UX should be.