Based on discussions in the QA Team, PM Team, and TAC, some very painful pre-release manual testing, and advice from the Firefox product team… we all want to see this beautiful pyramid come to life at OpenMRS.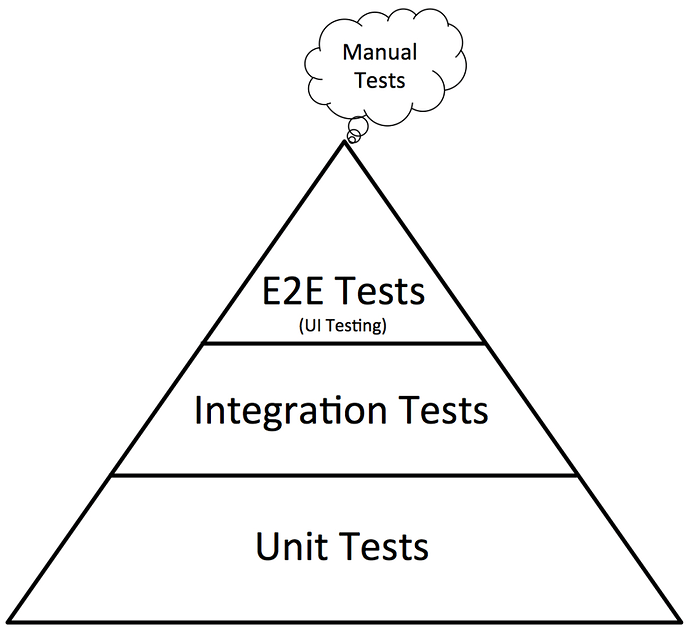 Easier said than done.
The layer that is baffling me about where we go next is Integration Tests. Martin Fowler describes these in a couple ways but I think @dkayiwa @k.joseph and I are expecially interested in things we can implement directly in our CI pipelines (e.g. starting in TRUNK) that would run tests quickly so that devs get near-immediate feedback.
@dkayiwa @k.joseph what did you have in mind for things we could get started on w.r.t. baking more test automation into our CI pipeline?
CC @burke @christine