Basing on the release management guidelines for CIEL Dictionary when i try to follow like below;
2.Update Metadata Sharing packages to the latest versions of CIEL concepts Login to mdsbuilder OpenMRS instance. Go to Administration -> Metadata Sharing -> Export Metadata and choose a package (repeat b. and c. for the following packages: Reference Application Concepts, Reference Application Diagnoses, Reference Application Order Entry and Allergies Concepts) Click New Version. Follow the creating package wizard leaving all defaults. Click Download Latest to get the zip file for that package.
This is what i see;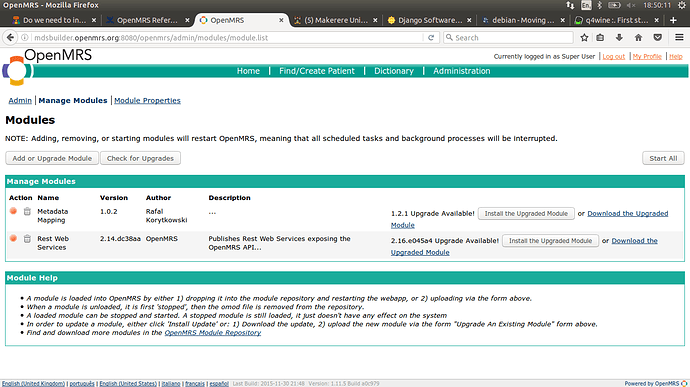 so where do i find the Reference application concepts and other concepts like mentioned in the guidelines above?