Dear
Community,
As GSoC Admins, we're very excited to inform you that OpenMRS has been accepted as a mentoring organization for Google Summer of Code 2023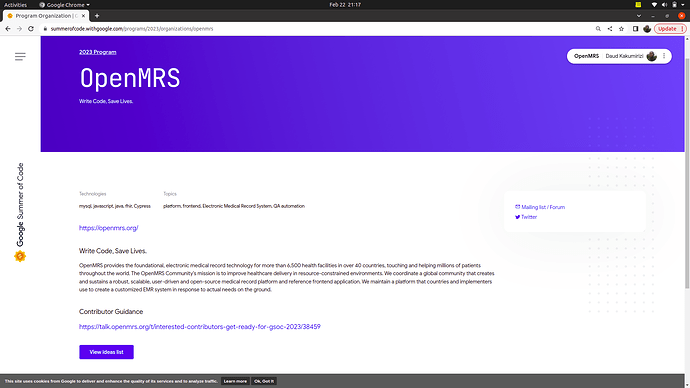 We extend our sincere appreciation to everyone who got involved in the org application process.
Let's make GSoC 2023 even better by;
Engaging motivated GSoCers with the right skill base and who have keen interest in becoming a part of our community for the long term engagement.
Having committed mentors with the appropriate skills and experience.
Next Important Dates:
February 22 - March 19: Potential GSoC contributors discuss application ideas with the Community.
March 2: OpenMRS Webinar for potential GSoC contributors
March 20: GSoC contributor application period begins
April 4: GSoC contributor application deadline
GSoC Project Page: Summer of Code 2023 - Resources - OpenMRS Wiki
Super excited for GSoC this year! We look forward to working together as we take OpenMRS to greater heights.
/cc: @jennifer @jayasanka