Hi all,
I'm very happy to announce that, once again, we have been accepted as a mentoring organization for Google Summer of Code - 2019

. Thanks to everyone who worked for the application process, and mentor requirements.
GSoC Organization Page : https://summerofcode.withgoogle.com/organizations/5867111354728448/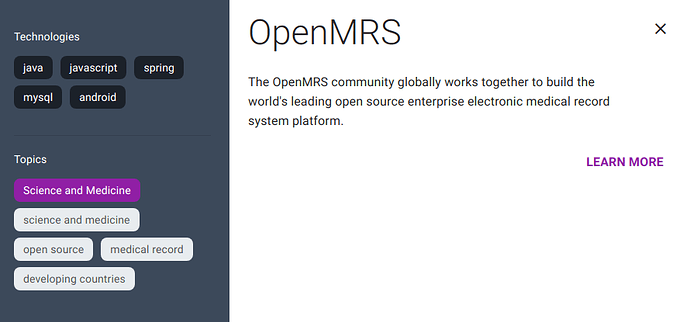 ---
Further, the upcoming deadlines for GSoC 2019 are,
25 March - 06 April : Student Application Period
27 May - 26 August: Coding
24 -28 June: Mentors and students submit Phase I evaluations
22- 26 July: Mentors and students submit Phase II evaluations
26 August - 02 September: Mentors final evaluations
For more information on project timelines and expectations for primary and backup mentors , please refer to the OpenMRS GSoC 2019 wiki page . The wiki page will be updated with the list of projects and mentors as they are identified.
---
GSoC Project List
Project List : https://wiki.openmrs.org/display/RES/Summer+Of+Code+2019
Warm up practices for students: GSoC 2019 : Warm up practices for students
---
Thanks & Regards,
Suthagar