Hello all,
This thread aims to keep track of the Operation Theater Module Workflow Enhancements project. My mentor is @akshika47 .
The main objectives of this project are as follows:
Migrate the OT module to current OpenMRS version

Add pre-, in-, and post-theater workflow enhancements to the module.

Provide reports on OT activity
The project source code is at: https://github.com/merovingienne/openmrs-module-operationtheater
A rough timeline of the project is shown below.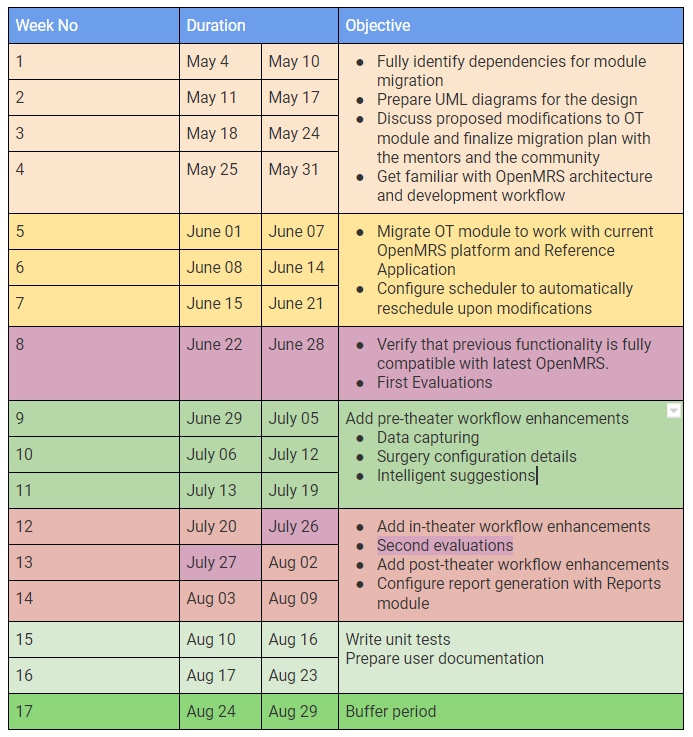 I'll be blogging on the progress of the project on my personal blog.
Best regards