Hello, community, I hope this finds you well, this is to bring to your notice that while we were developing the OCL for OpenMRS, we had some CORS challenges. This only happened when we tried to use the PUT method for adding existing CIEL concepts to a given dictionary.
We have tried to solve the issue via the frontend but unfortunately, we have not yet succeeded. We are thinking that this might be solved from the backend of the OclApi.
We would like to request for your contributions on how we can solve this CORS issue. cc @darius @paynejd @cintiadr @rubailly @dkayiwa @shakira210791 @christopherkala @emasys @efosa @tunmi @topseysuave
Thanks. Below are snapshots showing how CORS are affecting the PUT request.
With my CORS activated in the browser, everything works fine.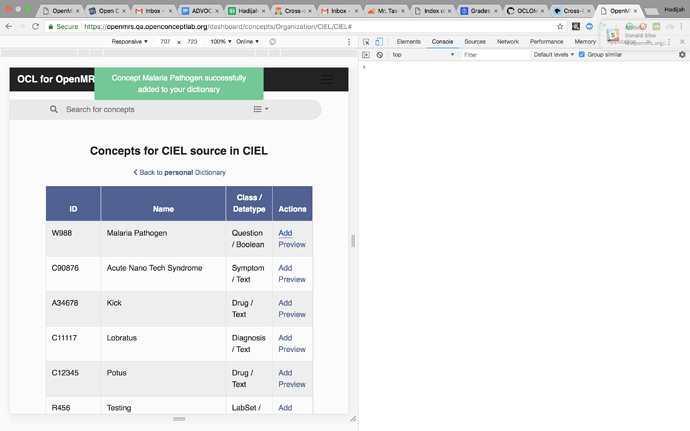 With CORS disabled it throws a CORS error