Hello. My team and I are currently working on the drug order component in the cohort builder. We currently making a few changes to the UI before implementation of search functionality. This is what we currently have for the interface: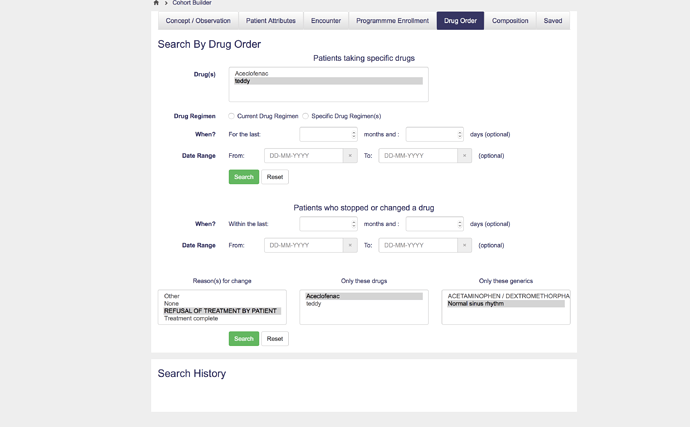 I personally had a suggestion to use dropdown instead of the current selection boxes that we have. Reasons: - Current select boxes leave a lot of whitespace in the UI
They do look like input boxes only for the user to later realize that they are selection boxes.