Hey @mseaton, Today @jdick & I were playing with the cohort builder and found you can't save searches. You can click Save but that just takes you to a 500 Error page.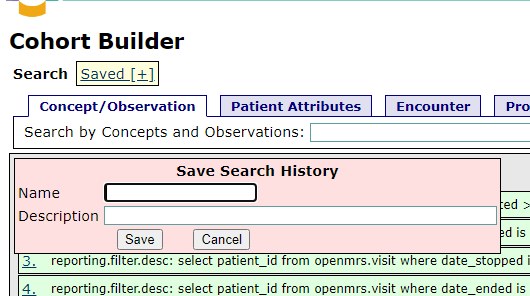 Is this this a known issue? Did it previously work?
Rationale for being interested in this: We thought Saved Searches would be useful to dynamically generate search results (e.g. Active Visits: select patient_id from openmrs.visit where date_started >= curdate()), whereas we thought that Saved Cohorts were really more of a static snapshot at that moment in time.