Hi guys,
I am currently trying to install Bahmni 0.89 to try Bahmni Connect. I have followed the steps in the doc (here)
But the wheel keeps spinning forever when loading the 'bahmni-connect' page: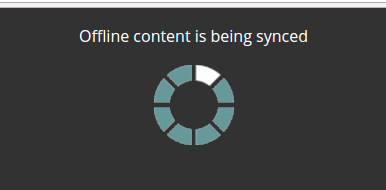 No obvious error in the server log. But in the browser console there is:
An SSL certificate error occurred when fetching the script.
Failed to load resource: net::ERR_INSECURE_RESPONSE

Does this mean that I have to setup my SSL certs and all? Or is there any way to bypass this SSL verif. ?
Thanks
Romain