Hey OpenMRS community!
My name is Yousef Mohamed Hamza I'm working on the iOS client for OpenMRS to extend it's functionality as part of GSoC program.
Right now we are at the point of finishing up the XForms implementation on the client, But we faced a design decision that we need your input on

Do you prefer the form view for the user to be as this screenshot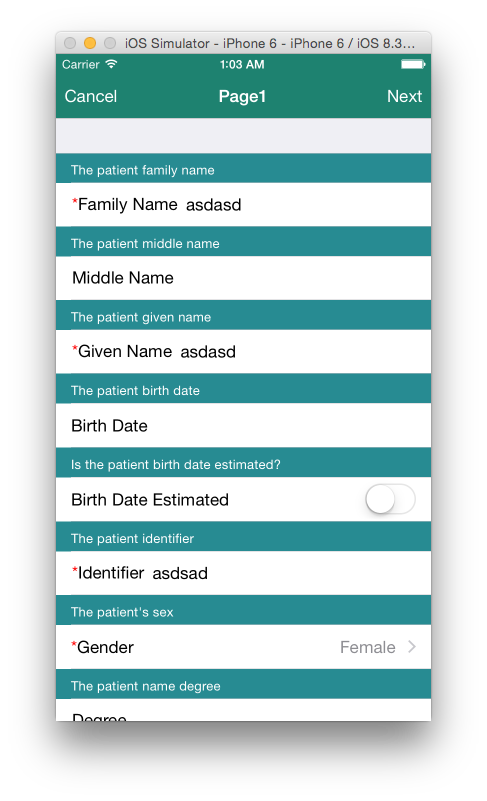 Or as viewed in this video as a step wizard:
Consider the look and usability of both.
Waiting for your input!
Thanks in advance.