OpenMRS Community, hello again
I've installed openMRS and have included the ReferenceApplication modules (2.3.1 version). The following is a screenshot taken from the Style Guide.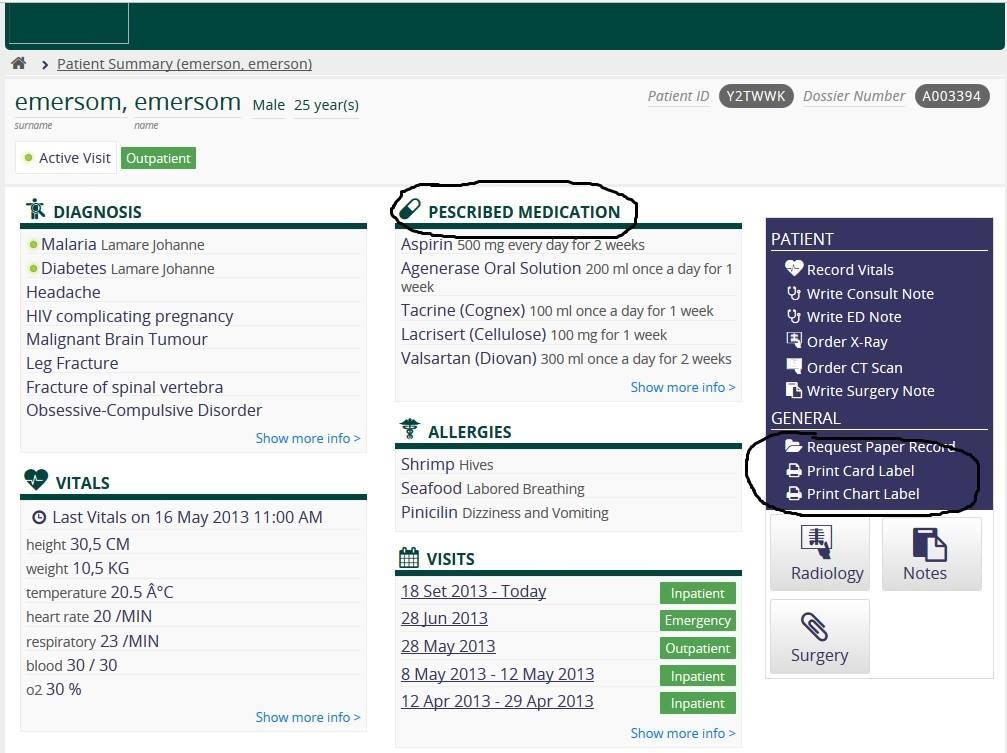 My question is, what modules are necessary to install in order to have the same options as the ones remarked in the photo. Especially for the Prescribed Medication option.
This is what is shown now, in the current version I have installed. I am using OpenMRS ver. 1.11.6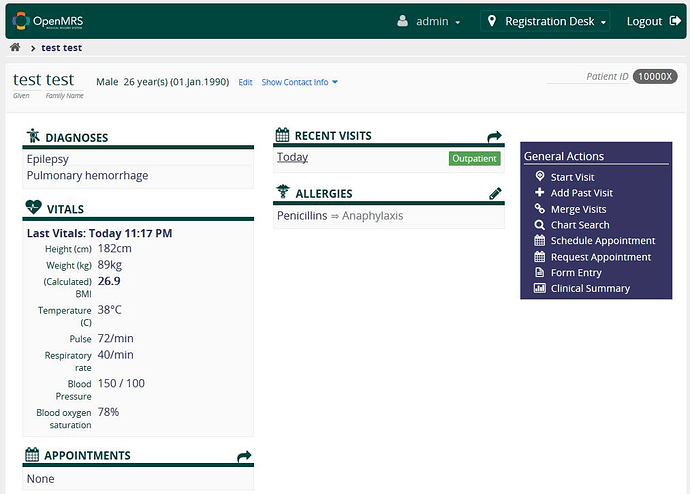 Thanks in advance!