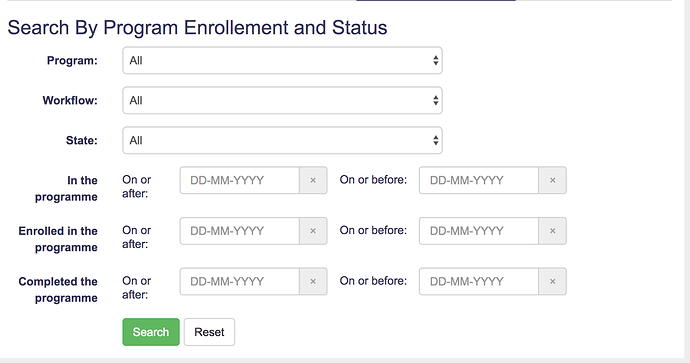 I am currently working on the Cohort Builder module, and while interacting with the different tabs, I realized that the 3 fields in this tab albeit being set up in a select field, have 'All' as a fixed value.
This has led me to the following questions:-
a. What was the original thought process behind creating the Programme Enrollment tab?
b. Currently, the three fields do not currently seem to have any impact on the results yielded by the form, what is the relevance of their existence on the form? (This is important as knowing why they were put there in the first place would be a determining factor of whether removing them or adding functionality to them is what is needed.)
Feel free to share any additional information or resources you may have, that would help shed light on this.
Thank you.