I was just noticing that the timing of our reference application releases is wrong, given that we typically have a surge of contributions from GSoC applicants throughout the entire month of March. Here is a graph of commits by week in the first 6 months of 2015: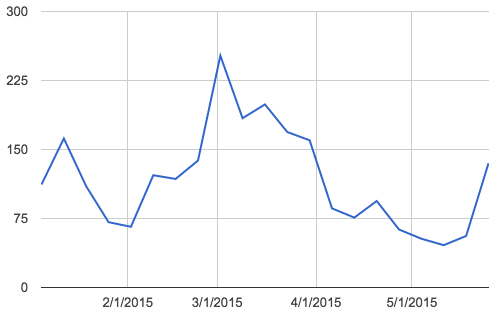 The surge in March is from GSoC applications. Currently, we aim to release the reference application by the end of March, which means that most of the month of march is for testing and "release process".
Instead we should shift things later by one month, so that GSoC applicants can work on refapp tickets, and that work can be QA'd and released in the next month, and they can see their contributions released quickly.
Thoughts? Am I getting this right? (cc @ssmusoke, @maurya, @burke)