Hello,
A gentle reminder the Virtual OpenMRS Community Mini-Meeting commences in less than two hours.
To access the Zoom meeting link, ensure you have registered using this link.
For those who have already registered, you should already have the Zoom link in your emails. Just search for the topic: July Community Meeting Confirmation
Today's tentative schedule is as follows: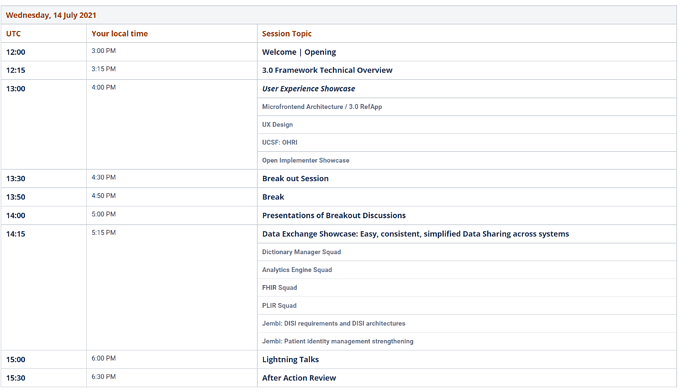 Lighting talks slots are still available. For anyone interested, please let me know.
I look forward to seeing you all.