hi
if you have time you can join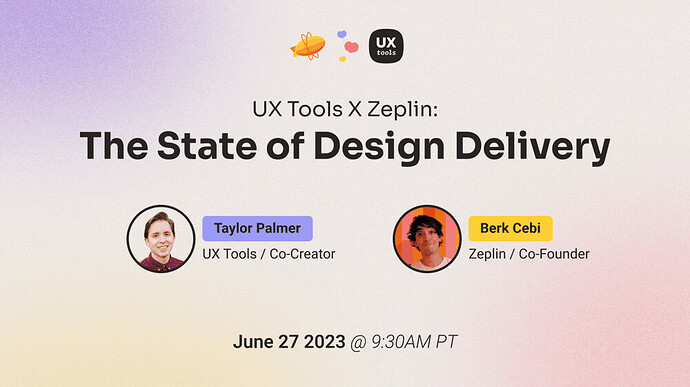 UX Tools — the research group behind the annual Design Tools Survey — recently published the first study on how product teams build from design to code.
Join Taylor Palmer, co-creator of UX Tools, and Berk Çebi, co-founder of Zeplin, for a chat about the findings.
You'll learn: • Why product teams are investing in design delivery
---
• The root causes of shipped products that don't match the design • The surprising truth about real-time collaboration in product teams Discover the secrets to good design delivery and help your product teams work better together.
Join us