I have installed all the below default modules at once i.e. Bahmni EMR UI,Bahmni Lab (OpenELIS),Bahmni ERP (Odoo),OpenMRS All are working fine.
After that I have installed DCM4CHEE and PACS-Integration module by running the below command : bahmni -i local --only dcm4chee install bahmni -i local --only pacs-integration install
reference local file is as below :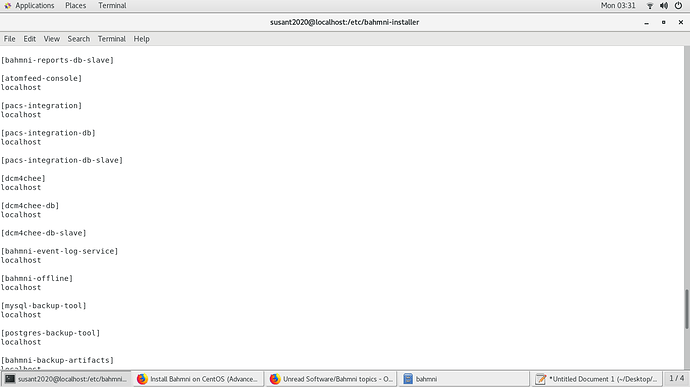 After restarting my system, DCM4CHEE is running and I manually start PACS-Integration by running the command sudo systemctl start pacs-integration
I am able to all the services are running and Can login in Radiology browser at http://localhost/dcm4chee-web3
However, I am not able to see the RADIOLOGY BUTTON in BAHMNI EMR UI.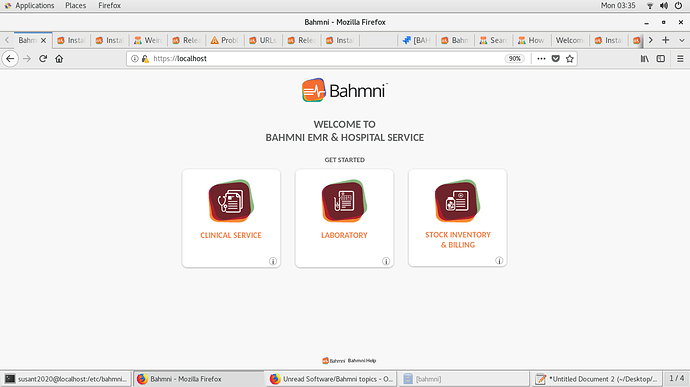 Did I miss any configurations ? If not, How to Utilize the Radiology connection from Bahmni EMR UI now ?