Hello Friends …so far as tackling issues… Have noticed I can't change the issue status…Like from
CodeReview to InProgress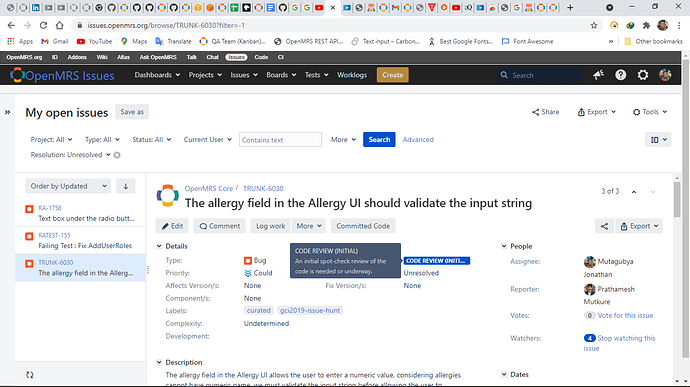 But for Requesting Code Review this is possible since there is a button
What happens when you click Claim Issue button?
@kdaud Indeed it claims but changing the issue like from CodeReview back to InProgress
what is the current state of the ticket?
Oh sorry @kdaud the above screenshot changed is the one am talking about…as u see I cant change from code Review back to InProgress since am still doing changes
This is concerned with Jira privileges!
share the url to the ticket so that those with privileges can help out! cc: @dkayiwa @grace
Can you share the ticket url such that I can help you.