@iam0mujuzi you need to first log in with your jira username and password so that you can be able to access the "claim issue" button
@iam0mujuzi you haven't yet signed because you would be getting something like this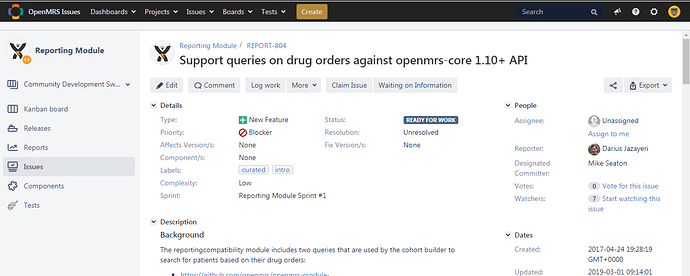 as i have signed in …Try it out again
No, i'm still unable to claim the ticket
Sorry! do you have access to wiki/jira?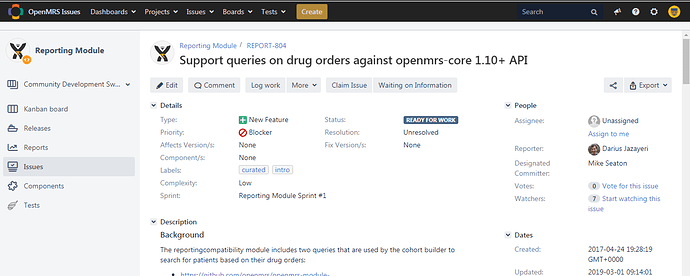 Assume the above is your ticket.
-Click on "assign to me"
-Then move to the dashboard on your right where your photo is appearing and log in using your openmrs Id.
-After logging in, you will see the option "Claim issue" and click on it.
@iam0mujuzi feel free to reach out just in case you are stack
If possible try to ping @dkayiwa on irc and he will probably sort u…had similar issue and he helped me out.
thank you @jwnasambu, i think the problem is with the JIRA. i might not have account yet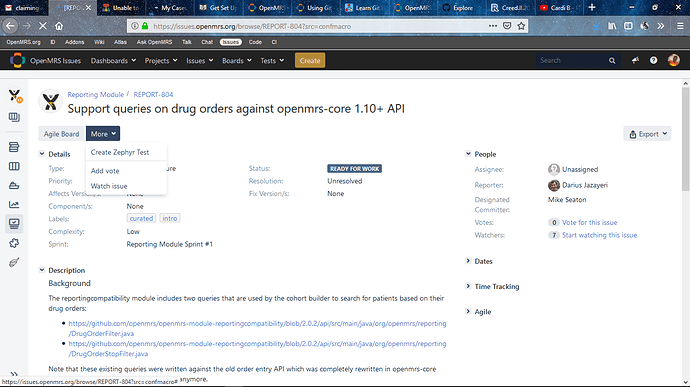 ![image|690x387] This snapshot proves you have an account and you have access to jira. Just move on your extreme right and click on your profile and login using you openmrs id password.
@iam0mujuzi your account did not have access to the wiki and Jira. I have just granted it access. Log out of Jira and then log in again.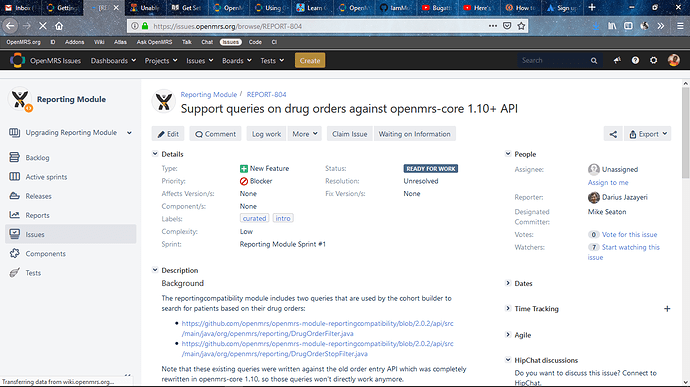 @jwnasambu @dkayiwa It has worked finally.Thank you!