Just a random thought…
When I look at the OpenMRS Chat channel using Telegram (and its bridge to IRC) I usually see a wall of text that's impossible to skim, and frankly I no longer care about seeing every change to every JIRA ticket: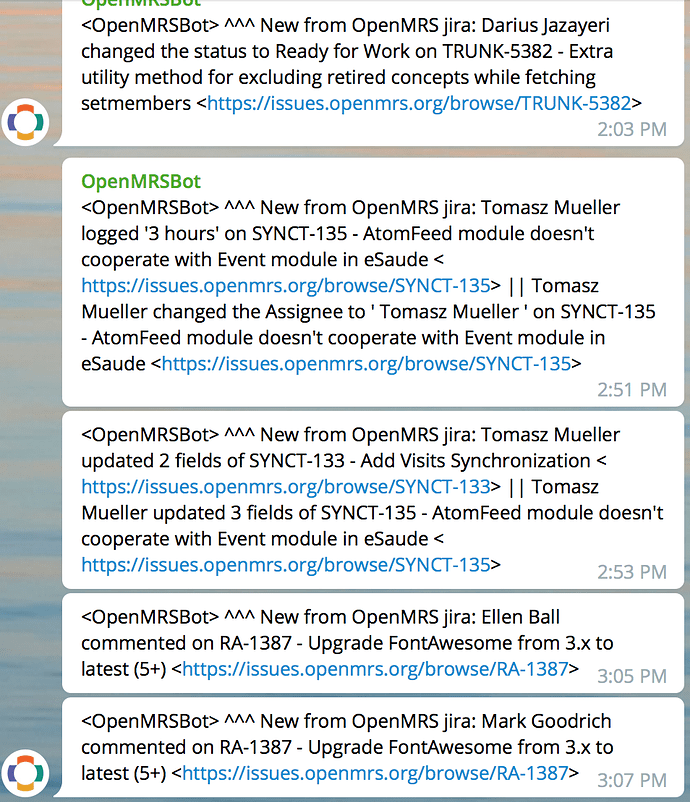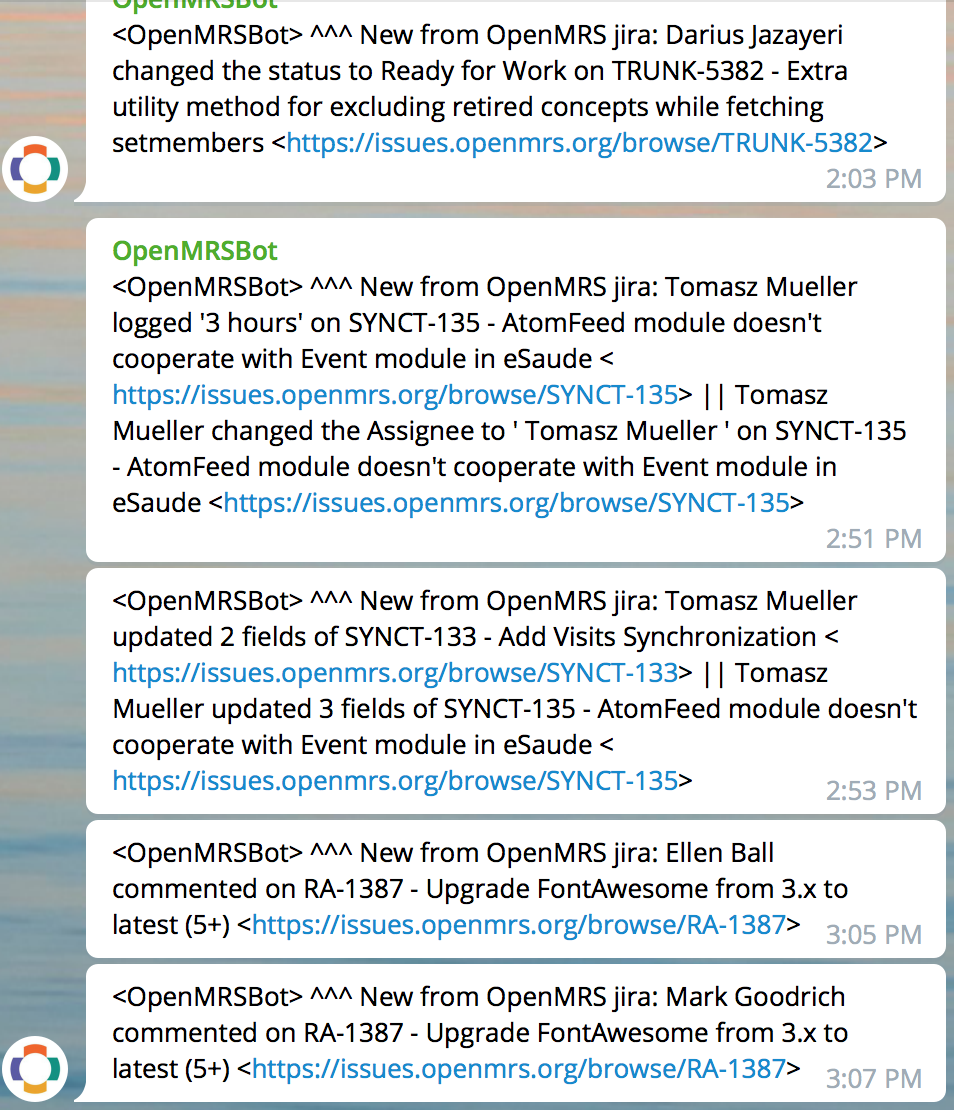 Maybe this is more digestible in an IRC client, but at least for myself I don't look at or participate on the IRC because I would have to spend too much energy actually looking for comments from real people.
I propose we stop having the bot chatter so much (basically get rid of all JIRA notifications via IRC). Thoughts?