hello @maimoonak ma'am
I have been exploring openmrs-module-team for quite some time. Here are few initial ideas that I would like to discuss
(i) We would be needing contact number of team members to add them to appropriate groups/broadcasting channel on the telegram. - Currently, openmrs-module-team does not support the feature for adding phone number of team members and has to be added as part of this project.
the database changes will be made in person table and all it will look like this: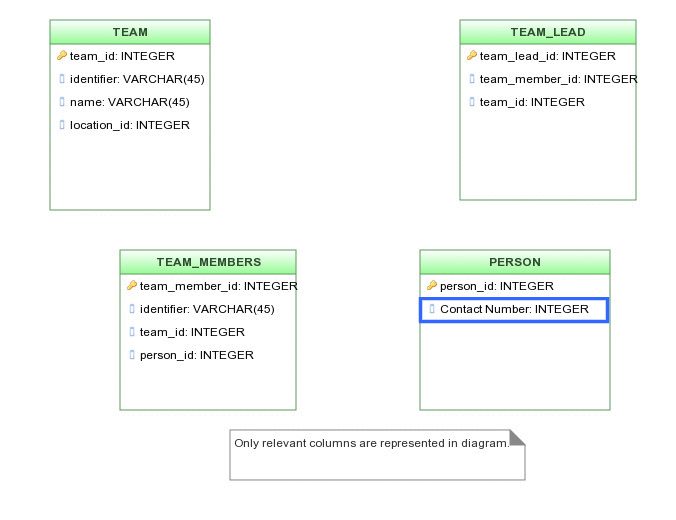 (ii) As mentioned in ideas pages, each team can be associated with a bot. This can be done using telegram-API and JTele-bot orjava-telegram-bot-api. ((Please let me know other api that i should explore)
Telegram gives us three options to manage teams. (A)Groups( up to 200 members can be added in a group) (B)Supergroups (up to 1000 members can be added) ©Channels (unlimited amount of members can be added) We can decide to create any of these depending on requirements. (I am not sure how many members can be on a team)
(iii) Privileges: The openmrs-module-team comes with three privileges (A) Add Teams. (B) Edit Teams. © View Teams.
Add Teams Privilege can be given all the team members since the idea is to manage users in a hierarchy. The main team may have subteams thus, leader(may be decided by the main team) of subteam can have privileges to add his own team.
Edit Team privilege can be given to only team leaders.
View Team privilege can be given all the team members. This is for a reason that all the members can see members of another group so that if need be they can contact the right person in any team.
I am not sure if this feature has already been implemented, but if not then it would be good idea to implement it. The above privileges can be added manually, but if we automate it then this would save some time for team leaders and make our module more smart.
(iv) Since telegram provides a magnificent feature of sharing files (doc, zip, mp3, etc.) of up to 1.5 GB. We can use it to send files to the team, for instance, documents like minutes of a meeting etc. I guess that this feature will be used extensively.
Query: (1) As the messages should schedulable, you mentioned about IHS`s smstarseel module, I searched for it but could not find it, can you please attach a link so that I can explore it to get this feature. (2) As you mentioned in wiki page about messages to be on demand and also configurable . I did not understand it completely, can you please explain it ?

I would love to refine these ideas. This project is very interesting as it connects people. Collaborating with other team members have helped me learn stuffs and I believe this project will benefit other people learn and do things effectively. These positive effects inspires me to do this project.

Looking forward to refine these ideas and discussion.
Thank You, Pralay