Hello guys, I need to setup the reporting and reportingrest modules for the Cohort builder GSoC project. But having some troubles. First I tried to work with the demo server where all the modules are installed. Which is also throwing an error which is mentioned here.
Then I tried to set it up on my local machine using the OpenMRS SDK. I tried a couple of versions but everyone of them gave different errors in either installing the modules or starting the server.
I tried the docker image as well. Seems like it doesn't work with the M1 macs.
Currently openmrs distro 2 even that gives me this error pastebin.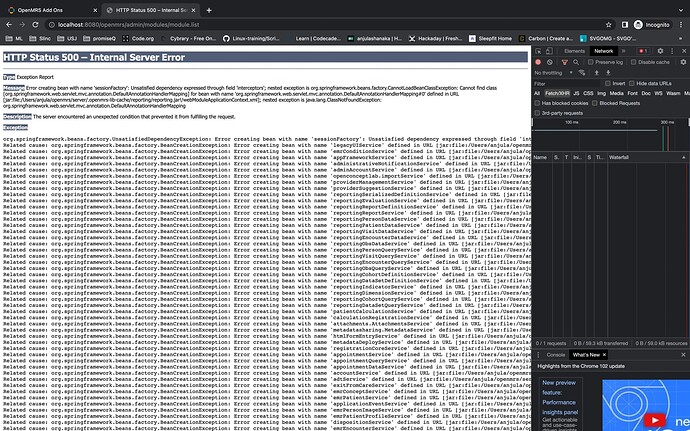 .
It shows the modules in the manage modules but the server doesn't start the reporting and reportingrest modules.
All I want to do is to call this API http://localhost:8080/openmrs/ws/rest/v1/reportingrest/adhocquery?v=full to get the patient list. This is a huge blocker I'm having. If I can use the demo server for this it will be lot easier so that I don't want to run the backend server.