Application Name: Reference Application Version Number: 2.12.0-SNAPSHOT
Question: Below is the configuration of my system:
Reference Application: 2.12.0-SNAPSHOT
OpenMRS Platform/ core: 2.4.0-SNAPSHOT
Ubuntu (Linux): 18.04.2 LTS
Apache Tomcat: 9.0.26
MySQL: 5.7.32
The Refapp has been installed successfully. When I try to register a new patient, after finishing all the steps, I reach at the below screen: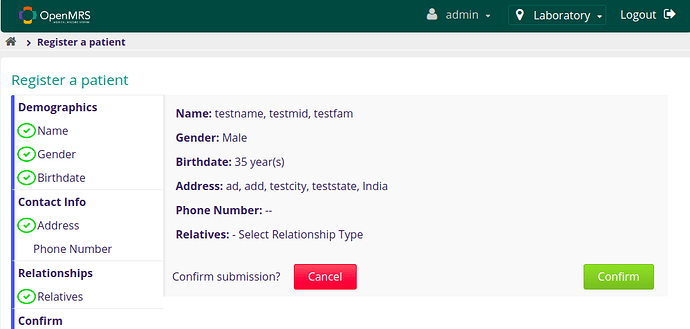 When I click the "Confirm" button of the above screen, a "UI Framework Error" gets displayed in the browser. I have pasted the tomcat error log below:
Please suggest a suitable fix.
Thank you.