Hey all Ref App stakeholders,
Visit Summary's encounters 'show details' is problematic: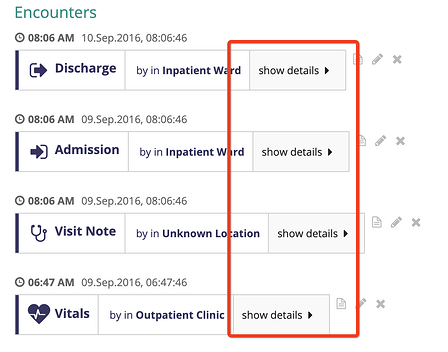 The problem being that it handles obs, attachments, coded diagnoses, but then it fails to render pretty much anything else: non-coded diagnoses, conditions, orders… etc.
(Btw yes coded diagnoses are fine, but not non-coded diagnoses!)
What about embedding the VIEW mode when a form was used to generate the encounter's data? Rather than relying on the custom implementation behind 'show details'.