Hello @all,
I want to know how can I create a range of one lab-test. e.g. (>90) e.g. (<90)
till now I have created this Post Request in the encounter entity and I can get the output range with MIN and MAX e.g. (1-100). Here you can find the post request and the output in bahmni.
How can I get the range like (>90) or (<90)?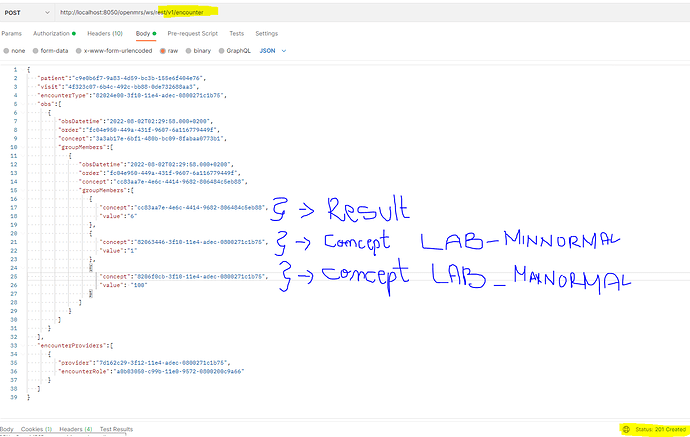 @gsluthra or @angshuonline can you help me with this?