Good morning to everybody,
I have a question about Bahmni workflow and integration with PACS (DCM4CHEE). Does this workflow work as a RIS?, or is this like a RIS?, or the RIS is integrated into the workflow of Bahmni EMR?
In the installation guide Bahmni, in the section Radiology and PACS Integration, there is an image.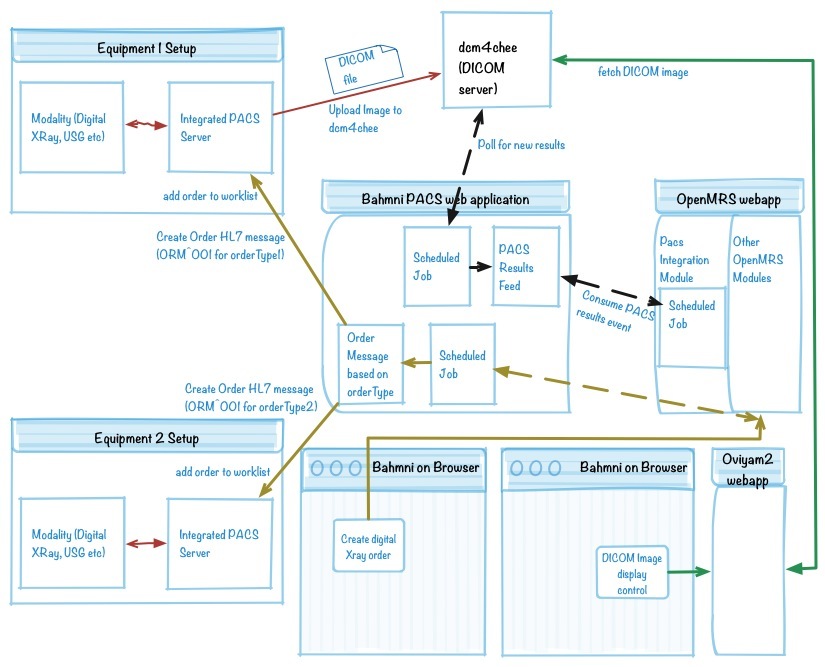 I can see that in the workflow involved modalities (digital x-ray, USG), but, is it possible to link the Bahmni with a modality?, can Bahmni send a radiology order to a modality?, after the process of scanning of a patient modality, is it possible to alert to bahmni that the image is into the pacs? If it is that way, I guess the image would be ready for the next step in the process (diagnosis, reports, etc).
Is it possible to link Bahmni with other modalities?, can you help me with these steps to configure and integrate Bahmni and pacs, and testing with a modality (digital x-rays, tomography, mammography, etc).
Thanks for the support.