Hi everyone,
I've been testing on Program dashboard widgets that are configurable on the latest version of Reference Application deployed using the Openmrs SDK. It seems like it's not possible to enroll a patient into a program or edit it using the configured dashboard widget. Secondly is that the custom dashboard for programs doesn't display the configured program widgets.
I get the following image result

rather than get something similar to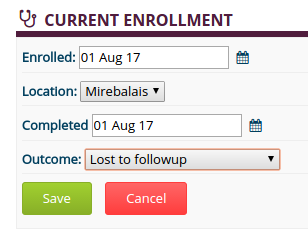 Any thoughts on this?
cc @mogoodrich, @ssmusoke, @mksd
Thank you very much.