While creating a form in form builder, we will form events, control events, save events. We want a way to preview the form, form conditions before the form is published, so that I don't need to publish multiple versions of the same form, when small changes are made in all events.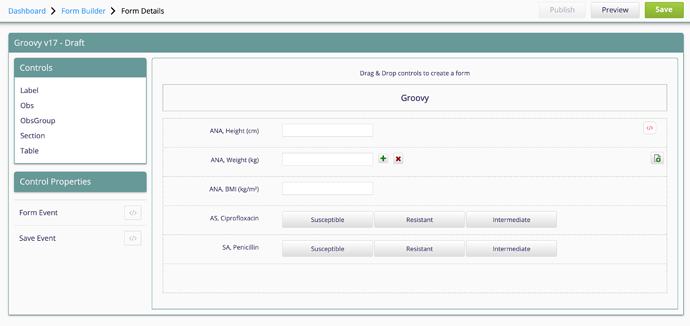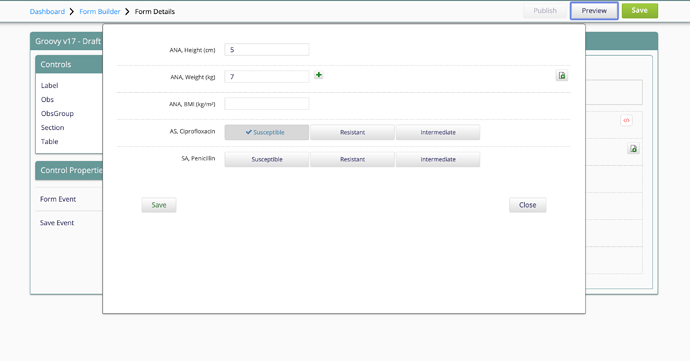 This preview will be the same way how the user will see the form in consultation page. The below is the screen shot of the mock of this preview.
preview will be a another button in form creation page.
users can save the form and click on preview for previewing the concepts/form conditions they have added till that point.
once they are previewing good they can click on mock save, to see the preview of any auto calculations (which will be written in onFormSave - save events)
if they have any concerns, they can change respectively, else they can go ahead and publish the form
Concerns we have here are,
As the save here is mocked save - we cannot make any api calls for the database
While writing any of my events(form/control/save), we have patient data available for the user to access that. But as we are previewing in the implementer interface, we don't have any real patient.
You can add your thoughts up on it, @angshuonline @snehabagri @sowmika @grssvinay