Hi Team,
Hope everyone is doing well. I required some assistance regarding an anomaly I noticed while setting up OpenMRS. I've been setting up OpenMRS using this Guide . But then I received this page.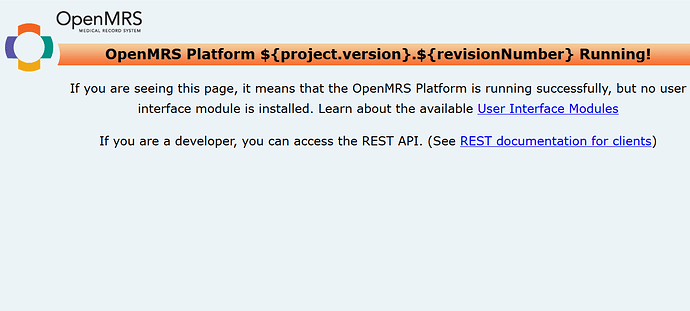 Now I'm following the Guide to install the Legacy UI modules.
However as you can see above, Project Version and Revision Number template literals are directly being shown.
Is this issue particular to my installation, have I missed anything?
Thanks in advance.