Hi all, I am Milinda Rukshan, a final year Undergraduate IT student from Sri Lanka. I am interested in applying for above project in GSoC '16 and currently working towards it. I followed the developer guide instructions to set up my env and get an idea about this module. I have already set up the OpenMRS and running. I hope to improve this module to support the discussed features in the project page.
The first thing i noted with the module is, when i uploaded it, from the very beginning i see the UI like below. (Note the duplicated 'Patients Flags' section) Can some one tell me whether this is a bug or a my fault? I am using patient flags version 1.3.4 in Windows 7.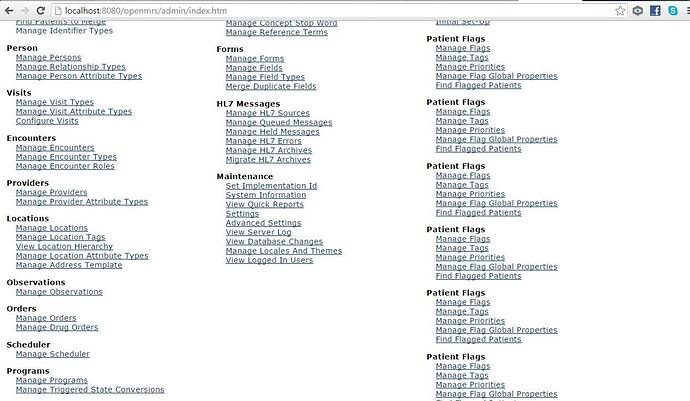 @pascal @mogoodrich
The default view of module is, there are no existing flags as i saw and we have to create if needed. So in order to focus on 'Add more default display points' feature of the project, i would like to know what is meant by default display points? Current document provides a code to create display point but i am unclear what is the use of display points etc. Can any of you briefly explain pls.
Looking forward to learn more on the module using this time. Thanks!