Hi, I just find out that OpenMRS has not launched official merch. I have made a T-Shirt design for merch.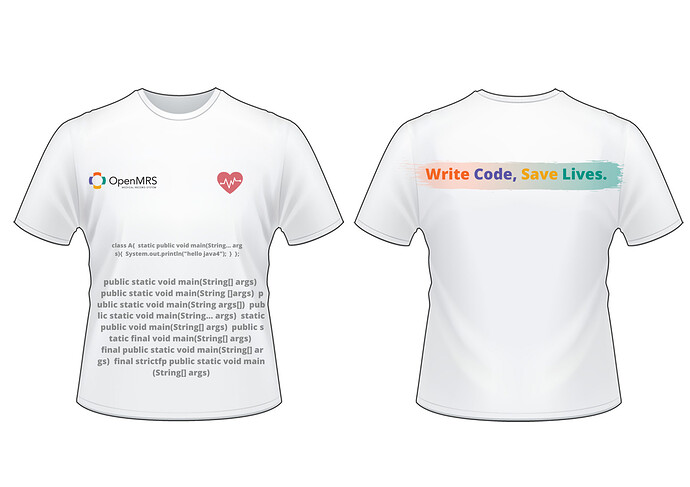 Good work! Maybe try to reduce the lines the of code and add some sort of illustration instead?
It looks better
But I would really recommend reducing the lines of code more and maybe try a different font as well.
Reducing the lines can make it look awesome.

Good work.
just reduce the lines.
Good work, But we strongly advise you to express your work to the community after the contest end. We will be requesting you to write a document / blog about your works during the Google Code-in period.
As many of your colleges are working on the same tasks, Keep it in your box and show it as one thread at the end of the GCI

.