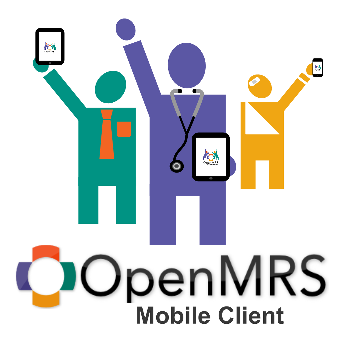 Hello everyone,
Its a great pleasure for me to announce that the latest version of OpenMRS iOS client is now available on Apple Appstore! This version has lots of cool features and enhancements which were extensively developed as a GSoC project last summer. Note that the UIs are redefined to fit the iPads (while having the iPhone support of course) so it will be having better looks in iPads now. Major feature we focussed in this version was the forms collection ability like ODKClinic in Android.
Project Home: https://wiki.openmrs.org/display/docs/OpenMRS+iOS+Client
Version 2.0 Major release…

The list of features & enhancements
XForms collection, submission and offline sync.
Built-in way to send feedback
Minor bug fixes
New settings page
More localization
General app offline sync enhancements.
Built in app analytics with Flurry
Built in app bug tracking/crash reporting
App Promo by @uzanysa
Credits.
Many contributors in this release, Thanks everyone, and Kudos for your great work!
@yousefhamza - active developer of iOS app in this summer, former GSoC student 15 @parkererway - initial developer of the iOS client project, former GCI student 14 @harshadura - mentor of the iOS client projects in GSoC 15 & GCI 14 @dkayiwa -Xforms implementation & lots of other development helps. @burke - mentorship and feedback @uzanysa - Bahasa Malaysian translation, App promo video & logo. @alexis_duque - French translation @maany - Hindi translation hermann - German translation lluismf - Spanish translation eurico_jose - Portuguese translation
Project progress review. Upto v1.2 release
We didn't thought many people have interest on the OpenMRS iOS app yet, but since our last flurry app analytics integration (on v1.2) we saw there are lots of people around the world who have started interacting with the app already - which is really exciting!
Here are some of the interesting analytics figures.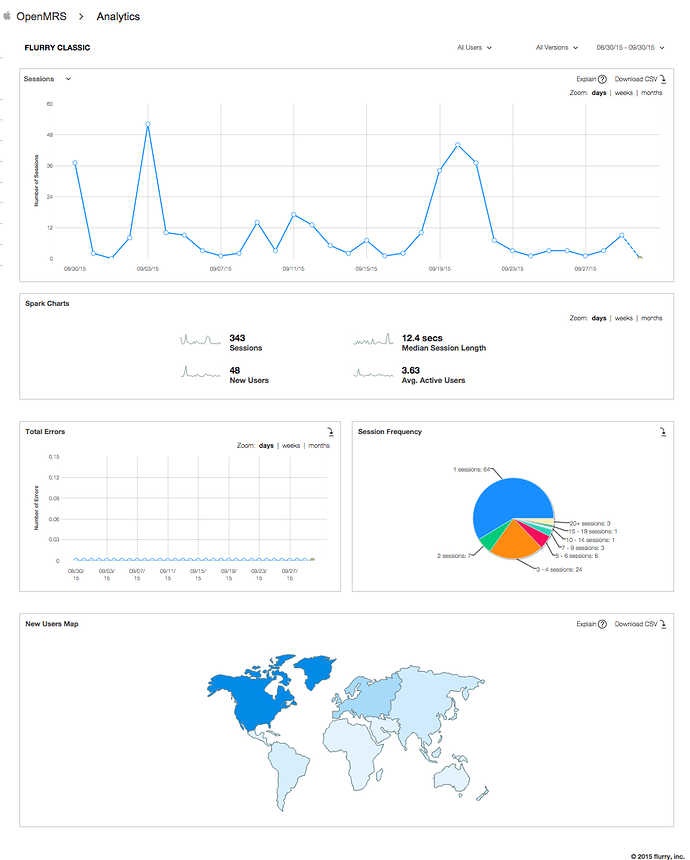 Let us know your feedback and feature requests that you want to include in future releases of OpenMRS iOS client.
Thanks Everyone!