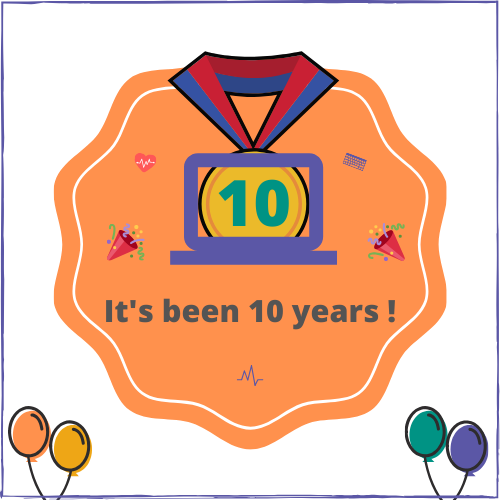 Good, But I think you shouldn't post your work here until the contest doesn't ends. By the way nice, Just change the text color of "Its been 10 years"
Additionally, I think the dimensions of the computer should be resized, as it looks a bit awkward. A suggestion is making it look like the medal is hanging off of the top of the computer.
Good work, but the computer and the balloons look awkward.
Good work, But we strongly advise you to express your work to the community after the contest end. We will be requesting you to write a document / blog about your works during the Google Code-in period.
As many of your colleges are working on the same tasks, Keep it in your box and show it as one thread at the end

.