Hi Team,
I am trying to setup openmrs in advanced mode. I have set the spa.remote.enabled global setting to true and able see the openmrs 3.x front end components and able to login.
When we try to load the test results, we see the data load error. The observed the same behavior even in dev3.openmrs.org.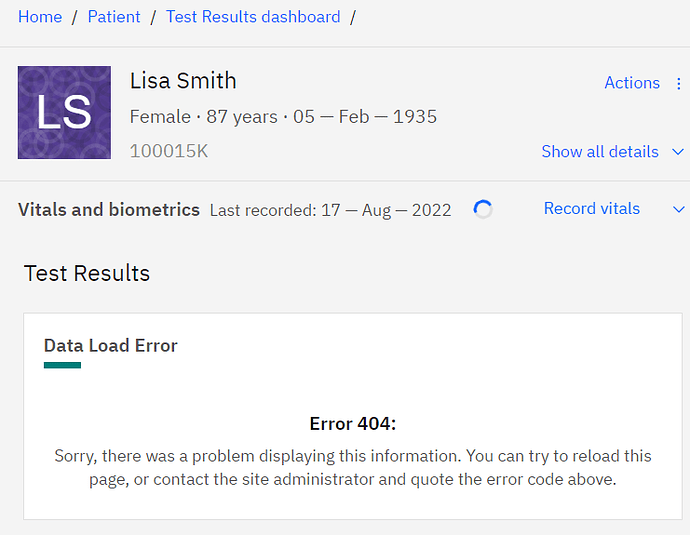 Can you please help us in resolving the issue.