HI Team, I am trying to setup openmrs in advanced mode. I have set the spa.remote.enabled global setting to true and able see the openmrs 3.x front end components and able to login. I was trying to add active medications.
I am not able to see any active medications. I see the following empty page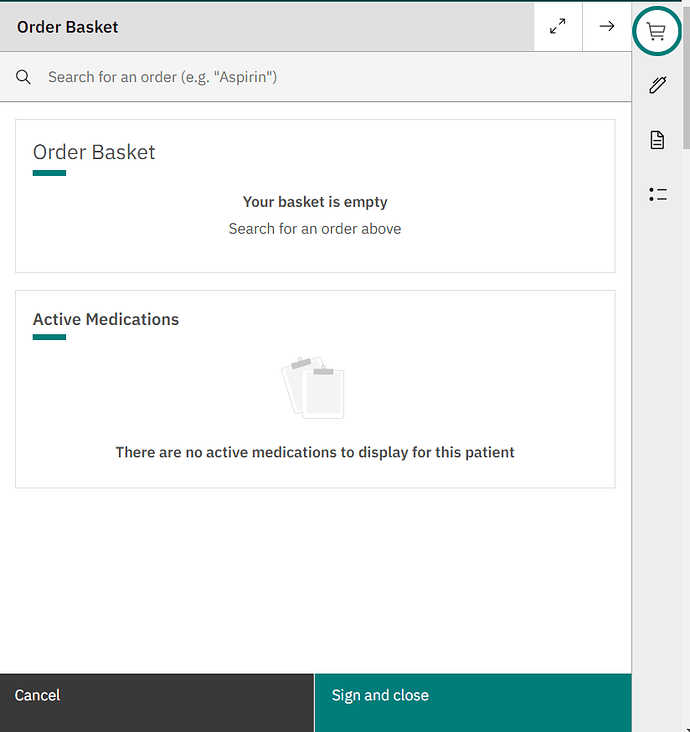 The modules being used:
spa-1.0.8.omod
webservices.rest-2.32.0.omod
fhir2-1.2.2.omod
referenceapplication-2.12.0-SNAPSHOT.omod
It looks I am missing something on this, please let us know if we need to do anything to restore the active medications.