Hi Everyone,
I've setup my local environment with OpenMRS 3.0 frontend. I made required stuff (npx openmrs build and assemble) and run my local machine. When I go to the login page I see in browser console error logs like:
After logging I am redirected to the blank page where only OpenMRS header is visible and I see similar logs in console browser: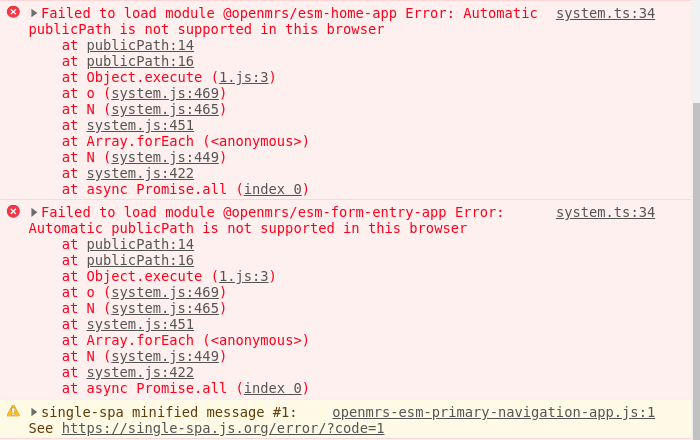 I guess it is caused by 'Automatic publicPath is not supported in this browser'.
Has anyone encountered or know this issue? How can I fix it?
Thanks in advance for any tips that can help me
Kind regards, Dawid