Login to OpenERP Billing on demo.bahmni.org.
Create Purchase Quotation
Confirm Purchase Order
Accounting->Journal Entries->Open the recent Purchase Journal entry
As shown in this image it shows Debit to Supplier, Credit to Tax and purchased item. It should be exactly reverse.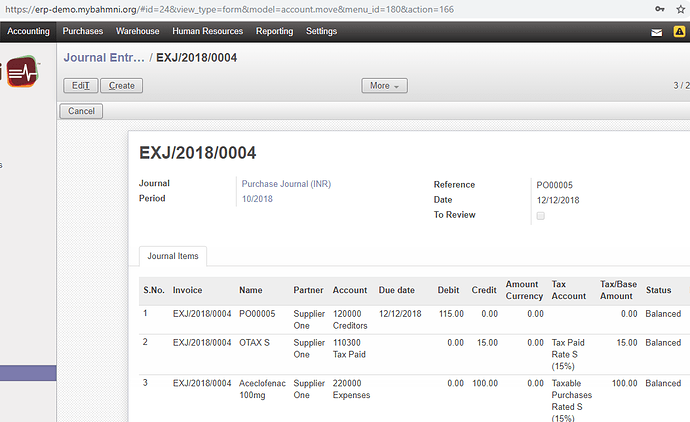 To confirm login to ODOO demo and follow the same steps mentioned above. The below image shows Credit to Supplier, Debit to Tax and purchased item which is correct.