After selecting a fixed discount, the discount amount will be deducted from the total amount. If we again select No discount and then Update, the total amount will not be equal to Subtotal, it is still the total amount with discount deducted.
First image with Fixed discount type.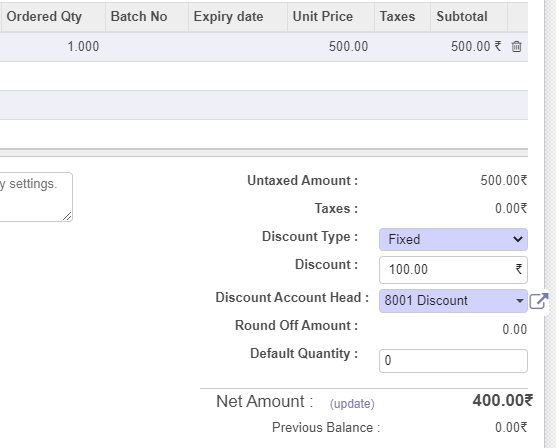 The second image with No Discount.