The MFE Squad is implementing the new Test Results UI, so we wanted to set up sample test data in the SPA environment. First we need a concept library.
We are blocked from adding our new dictionary via the OCL Module, because we can't seem to get the OCL Module to properly install in https://openmrs-spa.org/openmrs/admin/index.htm
When we add the OCL Module from the Manage Modules page, we wait for a while then get a time-out error; then when we return to the Manage Modules page, the module appears there and shows up on the navigation page, but the options don't work to click. They show this error: "The origin server did not find a current representation for the target resource or is not willing to disclose that one exists."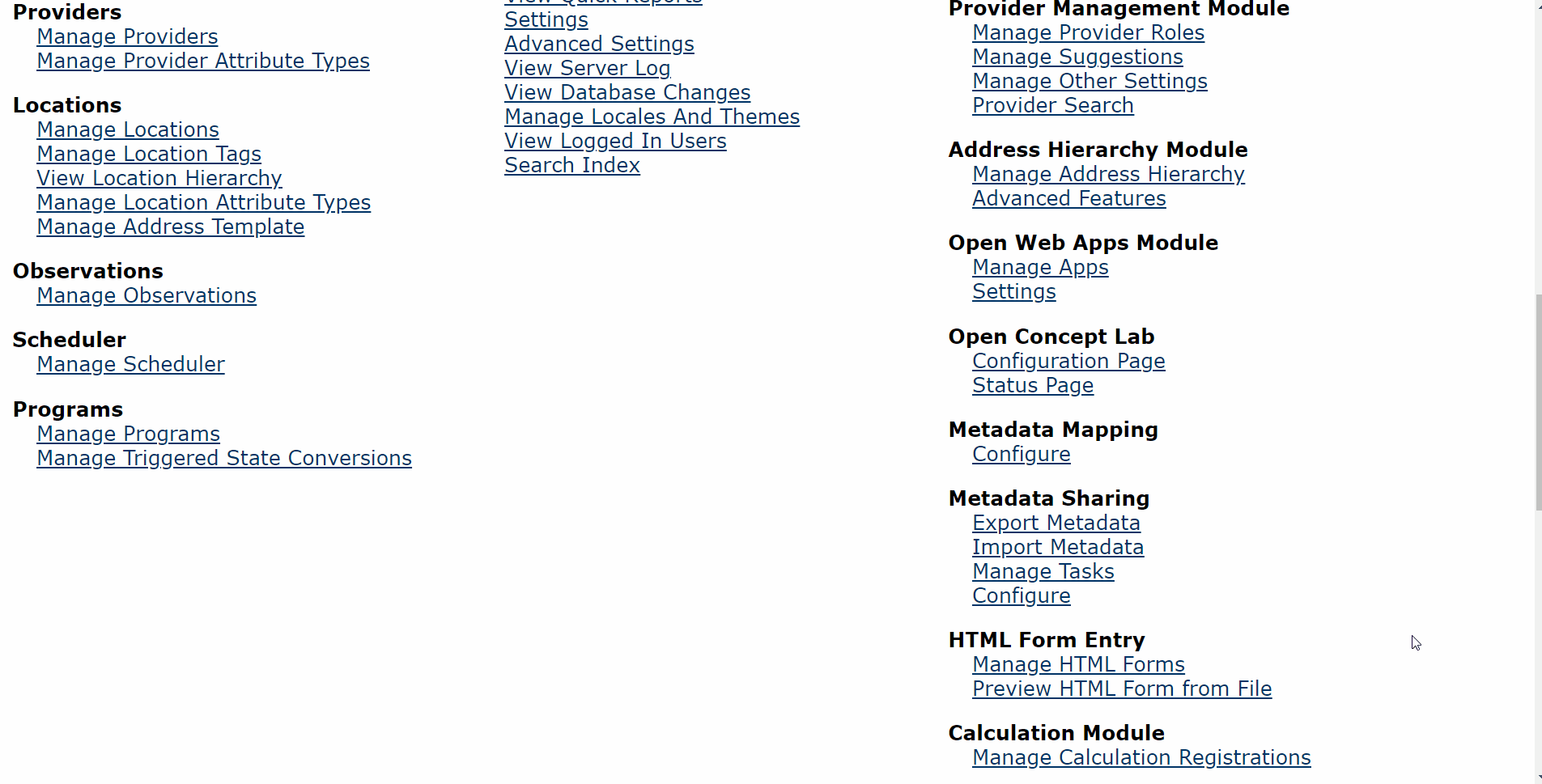 I was able to use the production OCL for OpenMRS webapp to rapidly create a dictionary (check it out here); it only took ~15 mins to find and add over 170 concepts that I wanted! What made this especially nice was that I didn't have to manually add the Set Members for lab panels (LabSets); when I added a panel, all the corresponding tests were automatically added to my dictionary.
Now we need to use the Subscription link in the Open Concept Lab Module so that I can subscribe to my new Dictionary (this workflow is demo'd in the video here).
@burke @dkayiwa @ibacher do you have any thoughts? Are we missing a step in how to install the OCL Module? We confirmed that the version available in the Add Modules admin page is the same as the latest version available in the Add Ons directory, and we do already have the OWA Module installed. We also tried restarting the server.
@michaelbontyes I know the MSF team just used this workflow recently. What OMRS Platform version are you on?