Based on User Research, User Testing sessions with different user types, multiple User Feedback forum sessions and discussion in the 3.x Squad, we are moving forward with this interesting Navigation concept for the OpenMRS 3 EMR Patient Chart.
As you can see in the image below, this layout pattern combines the need for both a complete, logitudinal patient care record, as well as program- or condition-specific record needs.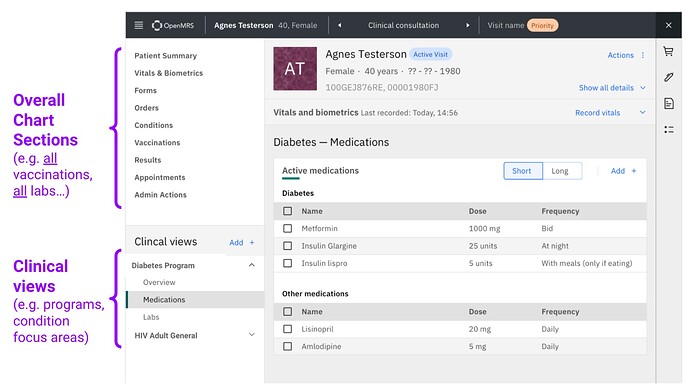 For example: At sites where we did Clinical End-to-End Workflow Testing in the last few weeks, this will likely be how their Patient Chart layout would look (if this patient was enrolled in both the "CDM" program and the "Standard HIV Treatment" program):
Since this is a major pattern for the community to follow, we wanted to raise this publicly to help folks understand the idea.