Hi, I have installed openMrs platform version 2.0.0 and I have installed the radiology module version radiology-0.1.0-dev-SNAPSHOT as shown in the following link : http://teleivo.github.io/docs-openmrs-module-radiology/#_configuration. In the administration/maintenance/settings/radiology, I couldn't find the configuration allowing to connect this module with the DCM4CHEE. It seems that there are some missing configuration in the built radiology module. This is the configuration of the radiology module installed on my openMrs platform: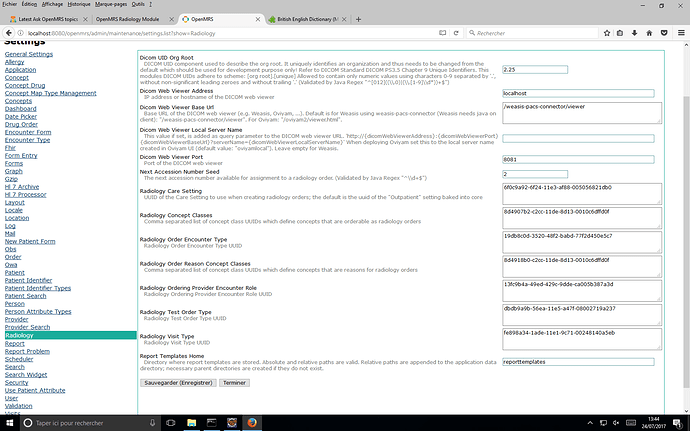 It is different then the configuration page shown in the following screenshot found in the documentation bellow :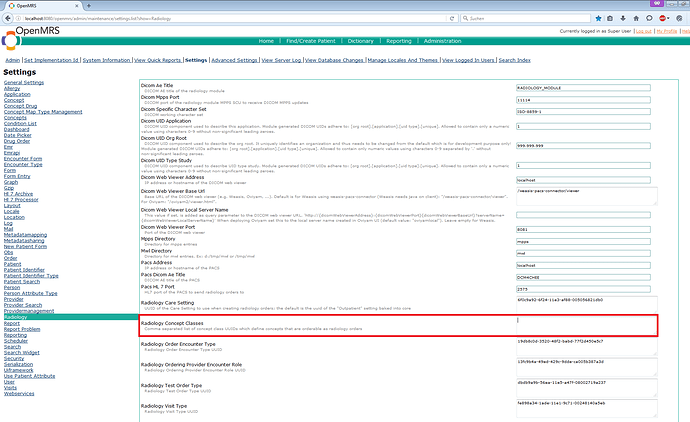 . would you please send me the required module of radiology that corresponds to the module used to generate the same settings and configuration as shown in the documentation ? Thank you.